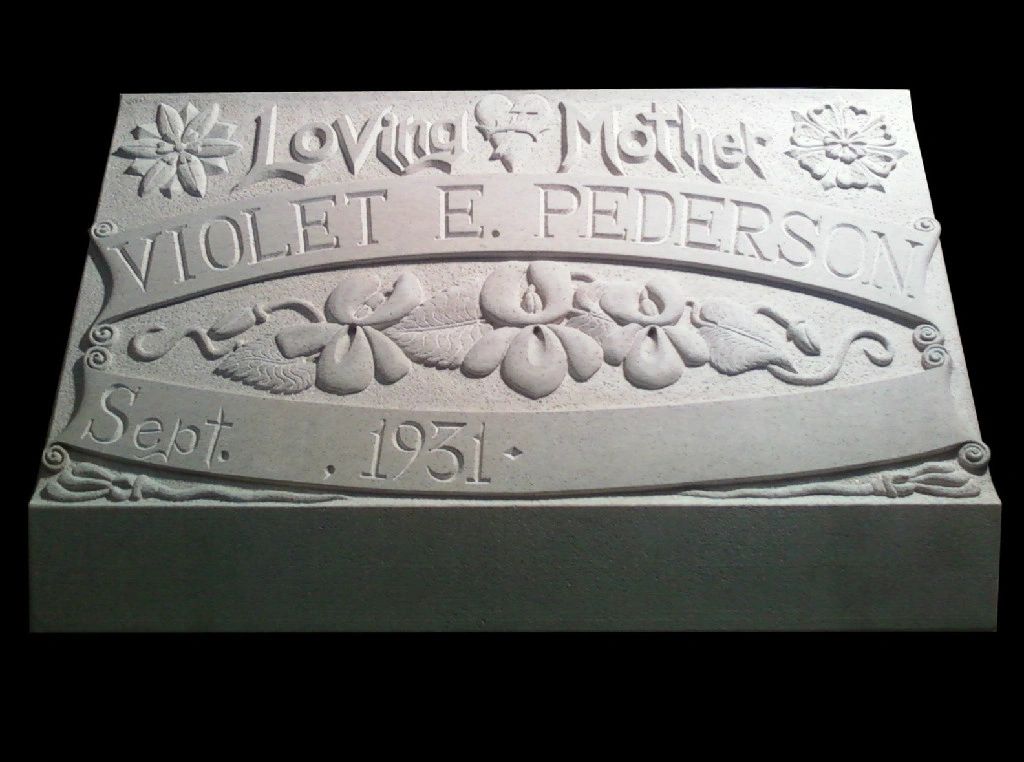 Do you need to copy an old tablet that is past restoration? Do you want an inexpensive alternative to Granite Memorials? Do you want personalization that you just cannot get from your local monument dealer? Do you want to memorialize a pet? Do you want a monument that will fit with a "green funeral"? Contact Ben.
Indiana Buff Memorial Tablet. This is a copy; the original was damaged beyond repair.
Above: Lighthouse at Marquette, MI carved into Georgia Marble; a part of my father's memorial. Black Newfoundland dog is inlaid Negro Marquina marble.
Below: Buff Indiana limestone pet tablet (It is dark because it is wet).