Benjamin Mayer is a stone carver in Winterset, Iowa, who specializes in lettering and relief work in Limestone and Marble, as well as other stones. Ben can make small to medium sized architectural pieces and memorials in his studio. His larger works have been contracted through cut stone mills, but especially a company called Rowat Cut Stone & Marble Co., located in Des Moines. All his work is old fashioned hand (pneumatic) chisel work, except when sawing, sanding, grinding and polishing are required. Another specialty is monument restoration. Whether you are an architect, home-owner, contractor, cemetery sexton, or a sculptor, contact Ben to find out how he can help you with your project! Ben works in the upper Midwest, and can do your project at your location, or ship to you.
Above is a floral dragon in Indiana Limestone. I was inspired when I saw a pair of salvaged building decoration relief panels from a demolished building in the City Museum in St. Louis. Relief is about 1"


Below is a farmscape relief carved in Buff Anamosa, IA Limestone. Installed on a residence near Oskaloosa, IA. My wife, Crystal, designed the image from various scenes at the client's property. Anamosa limestone is a dense, hard, brittle, vuggy stone.
Below: Coat of Arms of Pope John Paul II, on a local cathedral. Indiana Limestone.
This is a detail of a carving of St. James, and is installed at a residence in Newport Beach, CA. This is a pink Colorado Sandstone and was executed by me for and under the direction of a renowned local artist who designed this image. Total relief is about 1.25".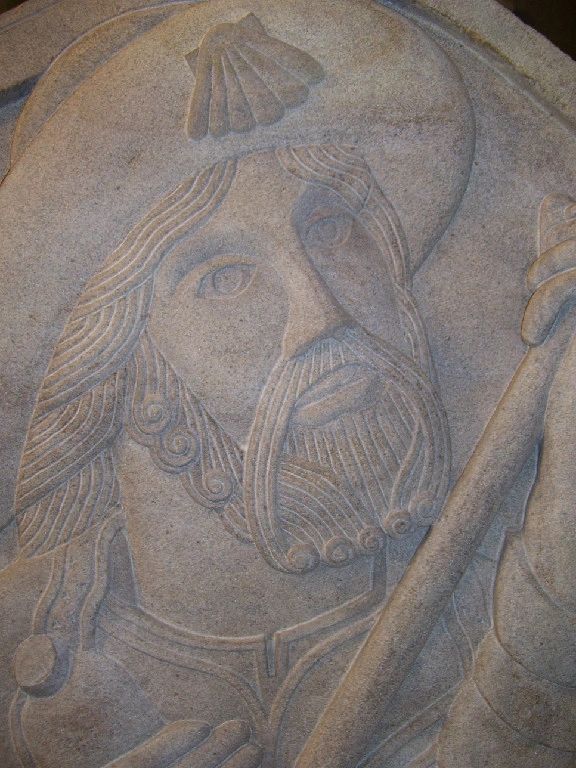 Another Coat of arms of the Basilica of St. Johns in Des Moines, IA. Installed in September of 2013 on a 1923 building. The Indiana Limestone will weather to match. This is over a door on the south end of the west elevation.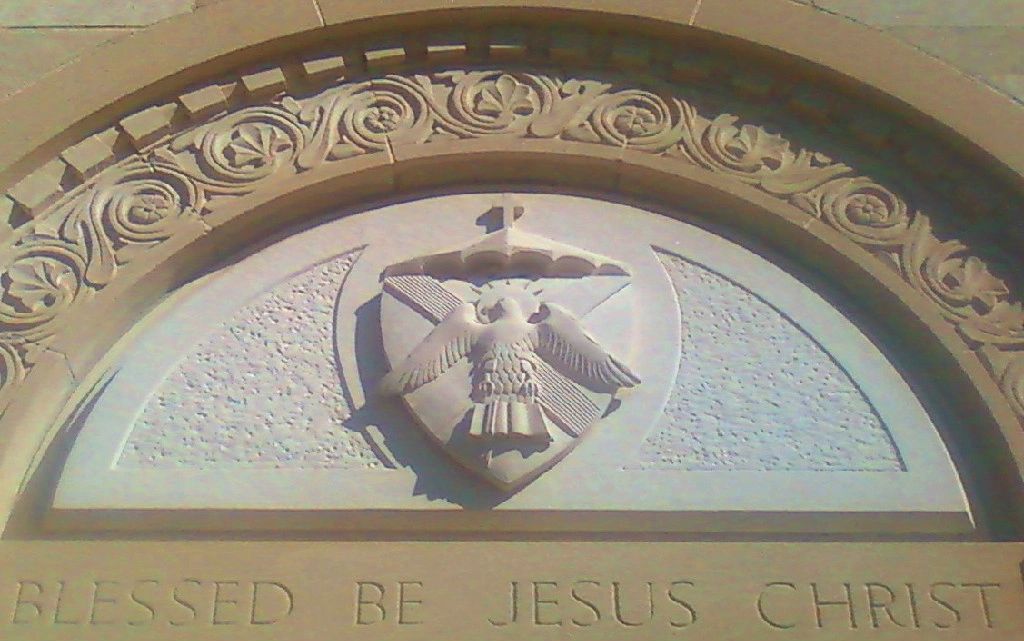 A small project done for fun in very tight grained Indiana Limestone. 9-5/8 x 9-5/8".